New Year in Athens 2024 | Top 9 Things to Do, Events, Parties & More!
Contents
Weather in Athens during New Year's Eve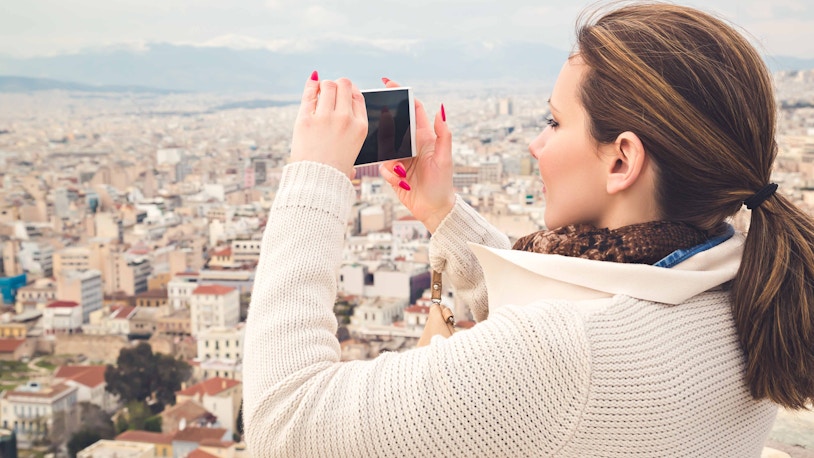 Average Temperature: 12℃
Highest Temp: 14℃
Lowest Temp: 9℃
Chances of Rain: December is usually rainy, but the chances of rain reduce as the month moves on. You might get an average of 11 days of rain in December, with cloudy weather on other days. 
What to Wear: The temperatures drop in December, and the weather becomes slightly breezy and chilly. A moderate sweater would be enough to keep you warm for the month of December in Athens if you are comfortable in the cold, else something slightly warmer. 
Top 9 things to do in Athens on New Year's Eve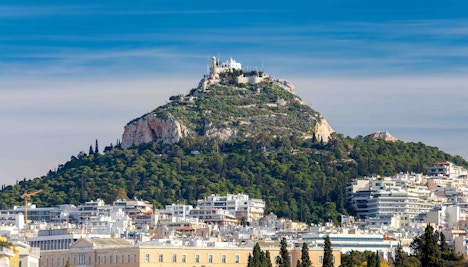 1. Climb a Hill
A climb up Mount Lycabettus would give you a vantage point from where you can watch the city skyline. 
Why visit?
If hardcore partying isn't up your alley, Mount Lycabettus is great for a slower New Year experience. 
Grab some snacks and alcohol and head up the hill to catch the fireworks across the city from this famous hilltop.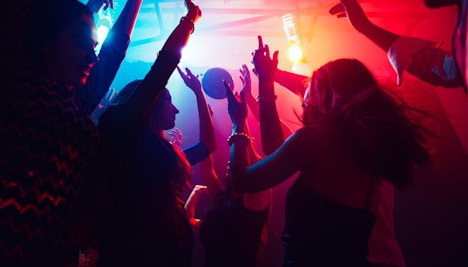 2. Attend an open-air all nighter
Head to Syntagma Square where the public gathers for a night of wild New Year celebrations. 
Why visit?
Catch local DJs, live music, food, and drinks at this open-air venue where festivities go on till the wee hours of the morning. 
Countdown to midnight alongside the Mayor of Athens who leads the celebrations!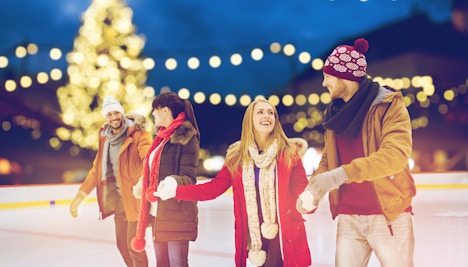 3. Go for ice-skating
Not a traditional New Year activity, but quite famous in Athens! Head to Stavros Niarchos Foundation Cultural Center (SNFCC) for a unique New Year experience. 
Why visit?
An unexpected but great place to ring in New Year. 
Expect fireworks, live music, food and drinks while you ice skate the night away!
Know more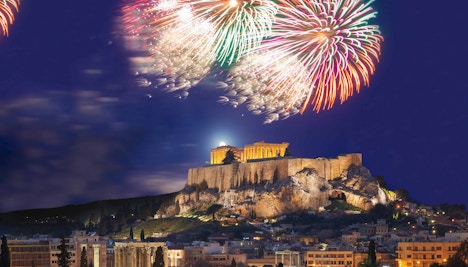 4. Visit the Acropolis
One of the most famous attractions in the world, the Acropolis is illuminated beautifully to celebrate the start of a new year. 
Why visit?
The pedestrian area in the Plaka turns into a party hub on New Year's Eve. 
Catch live performances and the beautiful fireworks and revel in the festive frenzy. 
from €13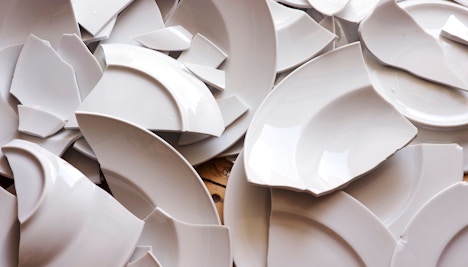 5. Break plates in the name of tradition
While this may sound absurd, the tradition of breaking plates by throwing them on stage dates back centuries in Greek culture. 
Why visit?
Attend an event at a Bouzoukia nightclubs with live artists performing on stage while you eat and drink. 
Show your appreciation and enthusiasm by throwing flowers (as a recent upgrade to the plates), on stage.
Know More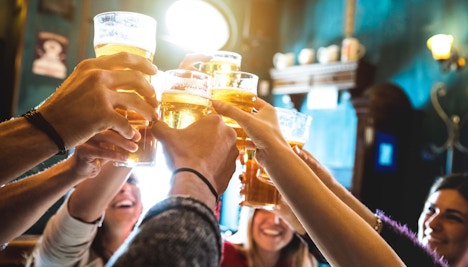 6. Park yourself at a bar
As prevalent in most cities, pubs and bars in the city get jam-packed with party-goers looking to celebrate. 
Why visit?
After spending the countdown with family, most locals head to bars post-midnight to celebrate. 
The vibe and energy in the bars are contagious and a must-do for those who love drinking.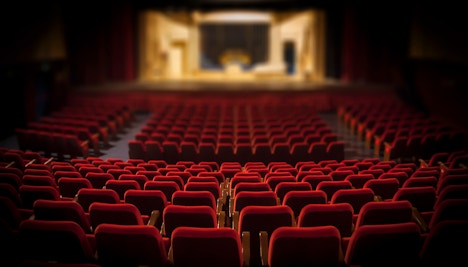 7. Watch an Opera show
Another slower way to celebrate New Year is to truly appreciate the arts! Head to the Olympia Theatre to catch a Greek opera. 
Why visit?
Keeping up with the romantic atmosphere around New Year, emotional ballets such as Giselle run in December. 
The shows are slightly earlier in the evening, giving you enough time to head out for the countdown after.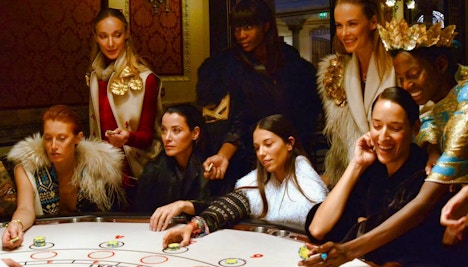 8. Try your luck at a casino
You never know what the new year is going to bring, so why not head to Mount Parnes Casino to find out?
Why visit?
See if your lucky streak continues, or your luck turns at the roulette tables.  
Spend the night at the turntables with food and drink to keep you entertained.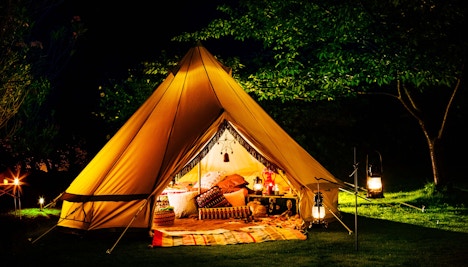 9. Go camping
For those who want to avoid large crowds and loud music, you could always head to the outskirts of Athens for a good camping trip. 
Why visit?
Light a bonfire and bring in the New Years by singing traditional Greek songs. 
The December weather in Athens permits outdoor camping, so you won't freeze on your night out. 
Parties & Events on New Year's Eve in Athens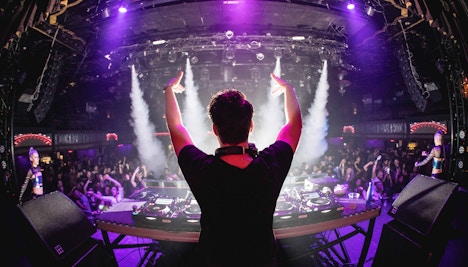 1. NJV Athens Plaza Hotel
The NJV Athens Plaza Hotel hosts joyful New Year celebrations, blending a festive ambiance with sumptuous menus and live music in a warm and inviting setting.
Location: 2, Leoforos, Vasileos Georgiou A, Athina 105 64, Greece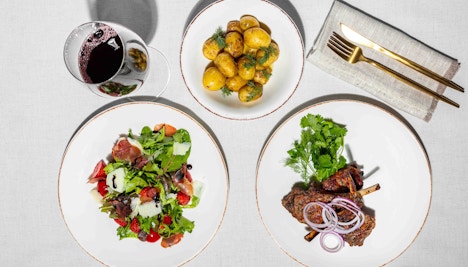 2. Athens Golden Night New Year's Eve
Celebrate New Year's Eve in style at the Divani Caravel Hotel in Athens! Go for a dazzling night of festivities in the beautifully adorned Olympia Hall.
Enjoy the beats of top DJs and savor live performances that will keep the party going well into the early hours. 
Location: Leof. Vasileos Alexandrou 2, Athina 161 21, Greece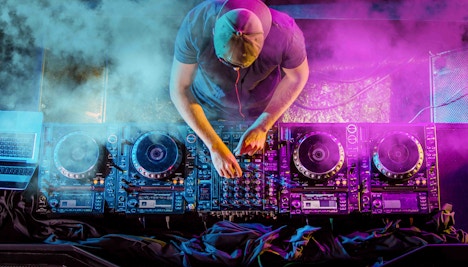 3. NYE Extravaganza Party
Get ready for the grand return of the NYE Extravaganza Party at Athens Conservatory!
After a two-year break, this spectacular event promises eleven hours of continuous music spun by eleven talented DJs, delivering a diverse mix of dance and club tunes.
Location: Vasileos Georgiou B 17-19, Athina 106 75, Greece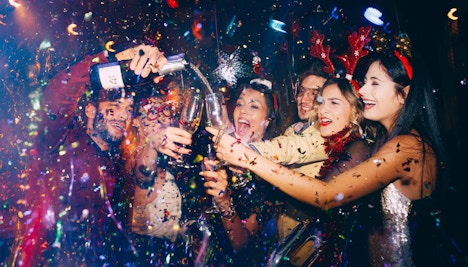 4. Open-air club at Varvakio Market
Athens' Municipality has something special in store for New Year's Eve by turning the Varvakio Market into an open-air club. 
Thirty minutes into the new year, Varvakeion and Athinas Street arcades will come alive with electronic beats from DJs Norma, Silent Progress, and Sgouros F. 
Location: Varvakios Central Municipal Market, Athina, Greece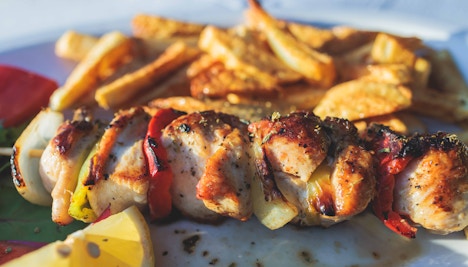 5. Tavernas
The Plaka has many such tavernas (restaurants) that are a local favourite. 
The tavernas go all out to arrange traditional music, food and dancing during New Years.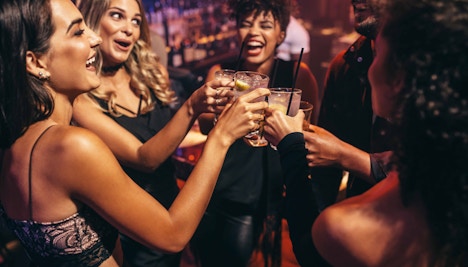 6. 360 Bar
This cocktail party has everything set up for a great evening experience.
Your night will include great food, music, gifts, a countdown, and views of the Acropolis! 
 Location: Ifestou 2, Athina 105 55, Greece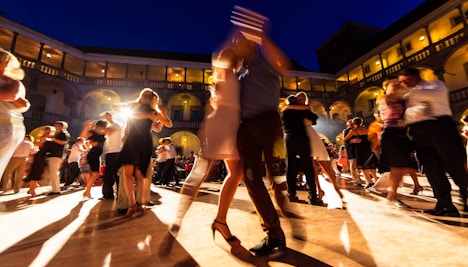 7. Sueños de Invierno
This tango marathon is a great way to put those groovy feet to good use on New Years. 
48 hours of dancing with unlimited refreshments seems like a great way to celebrate!
Plan your New Year Eve in Athens
Getting Around
Where to Eat
Where to Stay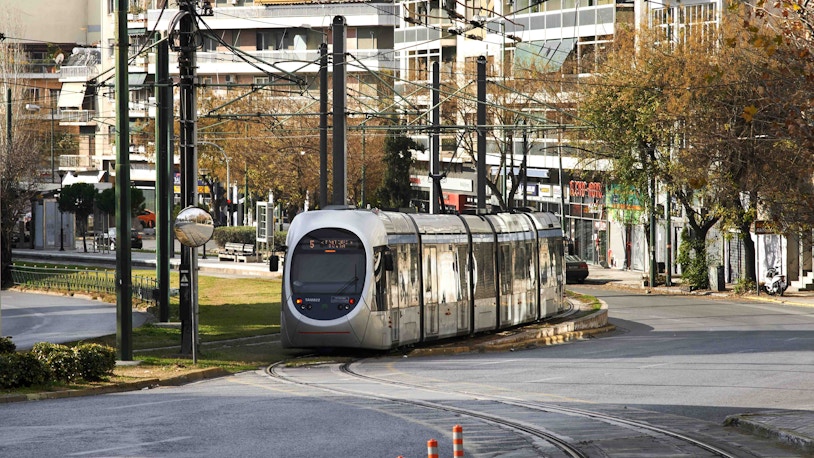 Metro: Athens has three metro lines that run from 5 am to 12 am on weekdays, and till 2:20 a.m. on weekdays and make multiple stops in and around Athens. The last metro on New Year's Eve will be at 11 pm. 
Bus: There are numerous downtown bus routes and four express airport routes on which buses run. You can get flat fare tickets for rides within 90 minutes for $1.50 per person. Buses run only till 10 pm on New Year's Eve. 
Tram: Three tram lines run between downtown and coastal cities like Palaio Faliro, Moschato and Glyfada. They operate from 5.30 am till 12:30 a.m. on weekdays and till 2:30 a.m. on weekends. The last tram on New Year's Eve will be at 11 pm.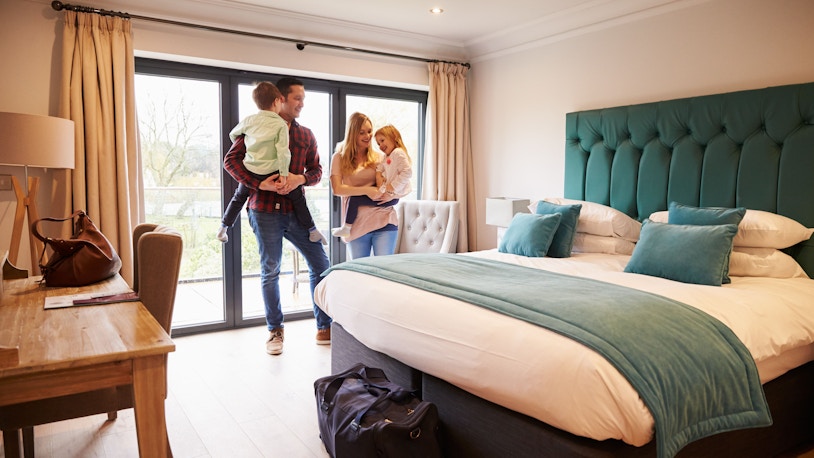 Budget Friendly 
Mid-range 
Luxury 
Frequently asked questions about celebrating New Year's Eve in Athens
What are the best things to do in Athens on New Year?
New Year in Athens is a festive mix of fireworks, drinks, music, food and year old traditions.
What are the most popular things to do in Athens on New Year?
On New Years, you could join the crowd at bars and pubs, or grab a bottle of wine and climb Mount Lycabettus to watch the fireworks.
What are a few off-beat things to do on New year in Athens?
What are a few kid-friendly things to do on New year in Athens?
The festive season in Athens is great for kids, where you can visit the Christmas markets, take a walking tour or roam the illuminated streets celebrating.
Is it crowded on New Year in Athens?
Athens attracts a lot of tourists and can get crowded on New Years.
Is Athens safe during the New Year?
Athens is a safe city in general, however beware of petty theft on public transport in Athens.
What are the best events/festivals/parties on New Year in Athens?
Buy tickets to the Hilton's, Gazarte's or 360 Bar's New Year's Eve party.
Which is the best place to watch fireworks on New Year in Athens?
The Plaka and Mount Lycabettus in the city centre is a great spot for a fun community viewing of the New Year fireworks. 
What's the weather like on New Year in Athens?
December can be chilly, and is one of the wettest months of the year, averaging 15℃.
Is New Years a good time to visit Athens?
Athens is warmer than other European cities in winter and therefore a good choice for those who prefer warmth. 
What are some Greek New Year traditions to follow?
Hang onions and pomegranates on the door, and fill your pockets with coins or sweets to distribute to children in exchange for carols. 
What food can we expect on New Years in Athens?
Greeks prepare reddened beef stew, tomato and orzo soup, Vasilopita, and Greek cabbage salad.