Athens Travel Guide | Top Attractions, Travel Essentials, Tips & More
Contents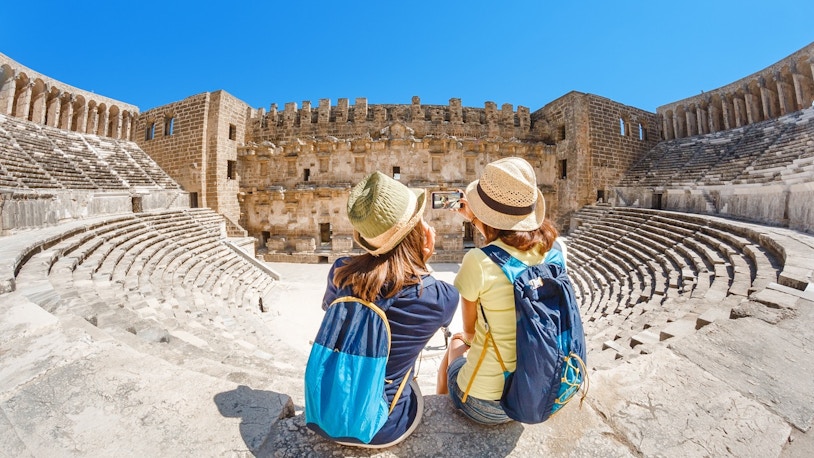 Travel Essentials in Athens
Language: Greek Language
Currency: The Euro | €
Time Zone: Eastern European Standard Time | EET
Country Code: +30
Socket Type: Type C & F
Emergency Numbers: 112 for all emergency services
Frequently Asked Questions About Traveling To Athens
What are the best things to do and see in Athens?
The party only begins at midnight in Athens and goes on till the sun comes up, quite literally. After dinner, spend all night partying in the city's well-known clubs. You should also visit all monuments and museums in the city. Try authentic Greek food in Athens.
How much does it cost to visit Athens?
You will be spending around €103 per day in Athens. This, of course, depends on where you are staying, what and where you are eating throughout the day, and entry tickets to the top attractions in the city.
What are the must-visit places in Athens?
The Acropolis, Plaka and Anafiotika, Syntagma Square, Temple of Hephaestus, Benaki Museum, Piraeus Temple of Olympian Zeus, Panaghia Kapnikarea Church, Panathenaic Stadium, Athens Riviera, Stavros Niarchos Foundation Cultural Centre, Temple of Poseidon, Lycabettus Hill and Varvakios Agora are some must-visit places in Athens.
What is the best time to visit Athens?
The months of March to May and September to November are ideal to visit Athens. The city is warm and pleasant during this time. Avoid going to Athens during August at all costs.
What should I avoid in Athens?
The Greeks consider showing five fingers up on someone's face as an insult. Being an innocent visitor, you might use your hands to say the time or ask for seating using your fingers. Avoid doing that. Also, don't take taxis that run without meters.